Occasionally we have cancelled orders, duplicated orders or incorrectly ordered glass panels for various applications which means we are able to offer these panels for resale, available for immediate collection or very quick delivery at considerably lower costs than our RRP . We will regularly update this listing as more panels become available, so feel free to check back.
All our stock glass has been fully quality checked and safely stored and is sold as new and unused. Any defects or damages will be clearly noted.
All glass panels have polished edges as standard with small radius to corners.
Of course, the items are sold on a first-come-first-served basis and will be removed from this listing once sold or noted as SOLD.
Please contact us for a delivery quotation – cost will vary depending on quantity and size / type of panel(s) required.
We list below our current stock :
---
Panel 1 (1 panel available)
1033 x 1082 x 15mm clear toughened glass
Panel 2 ( SOLD )
Panel 3 ( 1 panels available at this specification)
1222 x 620mm Rectangular
10mm opaque (frosted) toughened glass panel
Panel 4 ( 1 panels available at this specification)
1600 x 150mm Rectangular
8mm clear toughened glass panel
---
Panel 5 (SOLD)
---
Panel 6 : ( SOLD )
---
Panel 7 (SOLD)
---
Panel 8 (SOLD)
---
Panel 9 ( SOLD)
---
Panel 10 ( 1 panel available at this specification)
1000 x 885mm rectangular pane
10mm grey tinted toughened glass panel
Typical image as below
---
Panel 11 ( SOLD )
---
Panel 12 ( SOLD )
---
Panel 13 – ( SOLD )
---
Panel 14 ( SOLD )
---
Panel 15 ( 1 panels available at this specification)
500 x 150 x 8mm clear toughened glass
---
Panel 16 ( 3 panels available at this specification)
1080 x 1078 x 17.5mm clear toughened and laminated glass panels
Typical image as below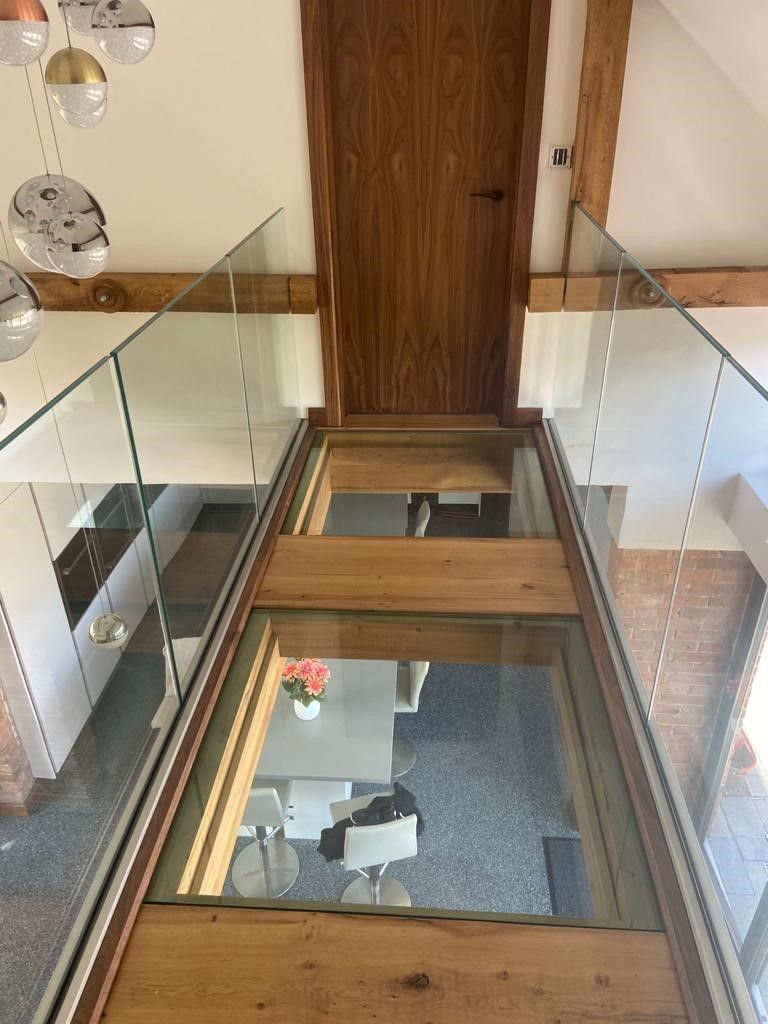 ---
Panel 17 ( 2 panels available at this specification)
1020 x 858 x 13.5mm clear toughened and laminated glass panel
Typical image as below
---
Panel 18 ( 1 panels available at this specification)
1166 x 908 x 10mm clear toughened glass
---
Panel 19 ( SOLD )
---
Panel 20 ( 1 panels available at this specification)
1200 x 525 x 6mm clear toughened glass
---
Panel 21 ( SOLD)
---
Panel 22 ( 8 panels available at this specification)
800 x 400 x 8mm clear toughened glass
---
Panel 23 ( SOLD)
---
Panel 24 (SOLD )
---
Panel 25 (SOLD)
Panel 26 ( SOLD)
---
Panel 27 ( SOLD )
---
Panel 28 ( 2 panels available at this specification)
820 x 780 x 8mm clear toughened glass
---
Panel 29 ( SOLD)
---
Panel 30 ( 2 panels available at this specification)
1300 x 200 x 8mm FROSTED toughened glass
---
Panel 31 (SOLD)
---
Panel 32 ( 1 panels available at this specification)
1000 x 400 x 10mm clear toughened glass
---
Panel 33 ( 1 panels available at this specification)
965 x 240 x 8mm FROSTED toughened glass
---
Panel 34 ( 12 panels available at this specification)
520 x 360 x 6mm clear toughened glass
---
Panel 35 ( SOLD )