Meet The Team
In the modern world it's becoming increasingly difficult to speak to a person on the phone, or once you break the auto-attendant barrier, even more difficult to speak to that same person again. Not here! At DioMet there is always somebody answer your calls and you'll be able to speak to the person you need without having to jump through hoops- so to help you put a name to a face, here are the mug-shots of our team!
Ok, so we're an odd looking bunch but we assure you we're friendly, knowledgeable and happy to help.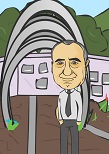 Ged– Executive Director
Ged is the founder of DioMet fabrications Ltd and started the company from nothing way back in 1991 with his wife Linda.
His background in the industry is second to none and has a wealth of experience to draw on-starting out as a young apprentice fabricator and working his way up to owning his own business there is very little Ged doesn't know about all aspects of the architectural steelwork industry.
Ged now predominantly takes life at an easier pace but is still happy to be a back-seat driver of the business. When not at work he enjoys trying to ski, walking his dogs and relaxing with a glass of vino.
---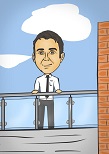 Rob - Managing Director
Son of the great Gerardo. Rob's worked his way up from shop floor level in the fabrication business at a young age and has experience in all aspects required to run the business including steel fabrication, installation, AutoCAD design and clerical work.
Rob is a team-player and looks after a number of aspects within the business including sales, finance, marketing and product development.
Outside of work Rob enjoys adventure in most forms including mountain climbing, snowboarding, long distance walking and charity challenges.
---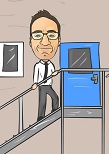 Lee - Managing Director
Lee's background is as a plater and he came into the business at a fabrication level working on the shop floor and then began a mission of streamlining the workshop and improving working systems in a foreman role.
Having now moved into a managerial role, Lee is DioMet's lead commercial estimator and contract manager but is also heavily involved in production planning and business development.
Lee likes nothing more than swanning off on holiday, but who doesn't? He is a very family orientated chap but also enjoys tinkering with cars, shopping with his wife and house building/project managing.
---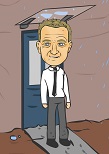 Steve - General Manager
Steve is the ultimate all-rounder and has worked alongside Ged for over 25 years-rising up through the business fabricating, installing, contract managing, AutoCAD designing and workshop managing.
Steve has a great eye for detail in engineering and can turn his hand to most tasks within the industry and now plays a key role in DioMet's day to day running, health and safety, training and workforce management.
In his spare time Steve is an excellent snooker player, keen DIY enthusiast, devoted family man and a bit of a singer (apparently) but we've all heard you Steve...
---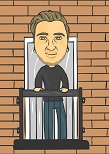 Adam - Technical Manager
Adam joined DioMet as an apprentice warehouse operative, showed a great amount of initiative and quickly worked his way into a new predominantly office based role.
Adam manages online sales and guides our customers through the DioMet order process. Adam is technically gifted with the ability to produce detailed product drawings and has completed AutoCAD training to further his skills in design.
Away from work Adam enjoys films, eating out, music and festivals.
---
Sarah – Dispatch Manager
Sarah looks after all areas of product dispatch, logistics and administration of various elements of our quality assurance schemes. If you've placed an order with us, you'll be hearing from Sarah soon!
---
Matt – Production Manager
Matt has been with Dio-Met nearly 15 years and now filtered into an administrative yet still hands on role. Matt looks after a number of aspects within the company including upkeep of documentation for our quality procedures and daily monitoring of production and work distribution. Matt is our resident Star Wars geek and loves nothing more than waiting outside a cinema for several hours to be first in line for the new films!
---
Snoop – Office Mascot
Snoop has been a valued member of the DioMet team for over 5 years serving a variety of roles including guarding, playing and occasionally being a good boy.
---
---
The workshop
DioMet currently have 20+ employees including a range of persons from young apprentices learning the trade, through to highly experience fabricators and installers who have been with us for over 20 years. We only ever use our own installers and never subcontract out such works in order to maintain our high levels of control, quality and customer service.
---
At Diomet you will find a family-run business where every member of the team knows how to look after their customers and how to take their craft very seriously. It is a well-established architectural metalwork company based in Sheffield, which has created a solid portfolio of clients thanks to years of hard work and outstanding customer service. Diomet is formed by a highly qualified team of technicians who take care of everything in every step of the process, from the very first idea of the customer to the final product.