Glass Partitions and Displays
---
Glass Partitions and Screens
"At Dio-Met we have been producing bespoke glass panel display screens, doors, glazed partitions and associated glass gates for over 25years for a wide range of uses in homes, gardens and offices alike. This blog showcases a few examples to inspire your creative side……..."
Glass is a wonderful product that can be manufactured and shaped to suit almost limitless design ideas and fit to any space; it is also a material that exudes quality and luxuriousness which is especially popular for use in creating display cabinets and partition systems. Below, we explain a few examples of previous projects using toughened glass :
Bespoke Understairs Gin / Wine Store
Many homes have stairs and thus some kind of space beneath the stairs which is usually occupied by a closed storage cabinet in which the vacuum cleaner and other junk is kept ….. this customer had other ideas! Our client wanted to use glass doors to partition off the understairs area into a stunning display cabinet for a range of gin, wine and champagne and the final effect looks awesome!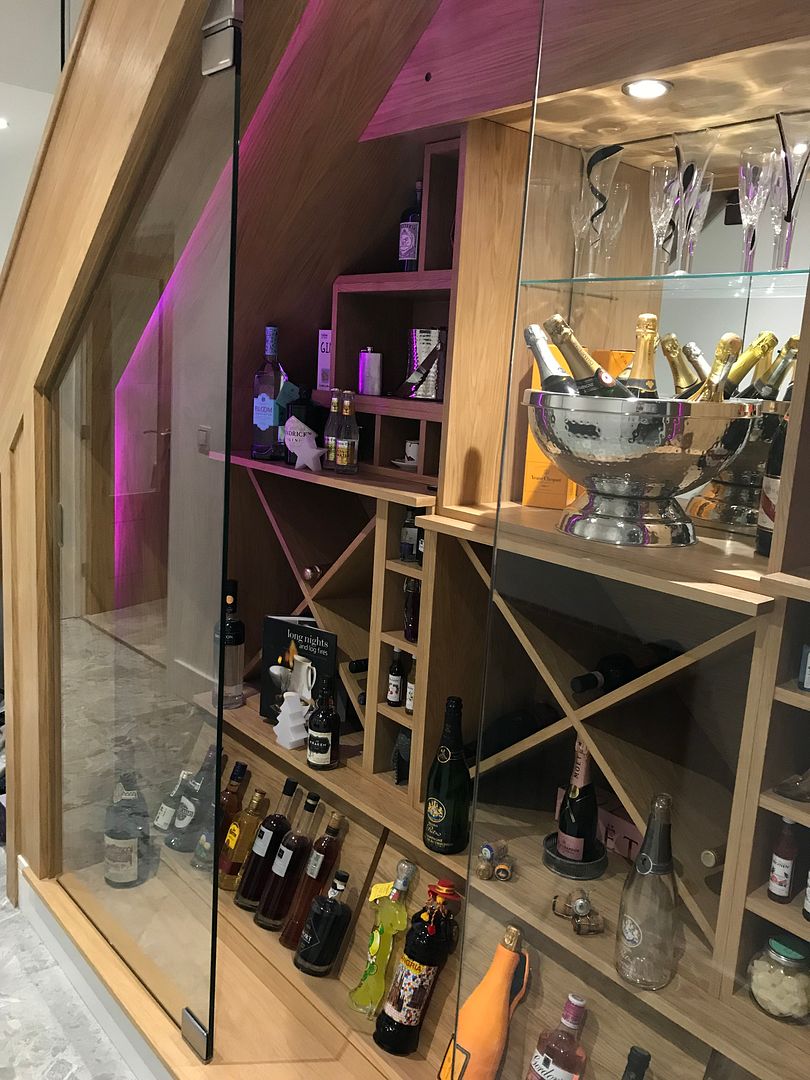 End Glass Wall Display
Don't have a suitable understairs area to use? Why not partition off part of an existing room and turn that into your display unit instead- that's what this customer opted for, using floor to ceiling hinged glass doors within a fixed glass framing.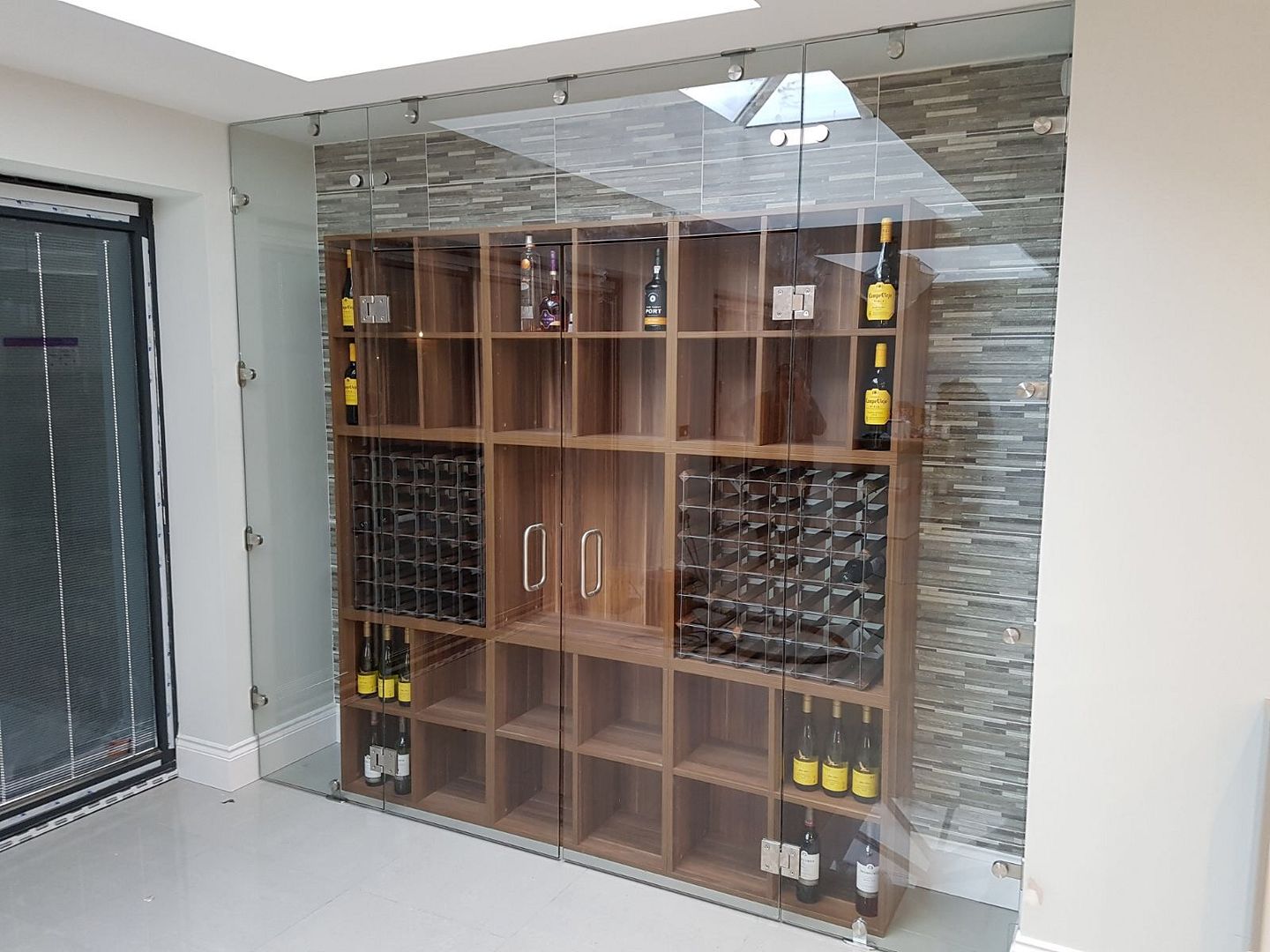 Sliding Glass Doors
Sometimes it is beneficial to separate off different areas of the home such as the kitchen and living room although it can be equally enjoyable at times to have the connections open and flowing- such situations will benefit from a sliding door system and using glass will still enjoy the benefits of light transmission (even with frosted glass) .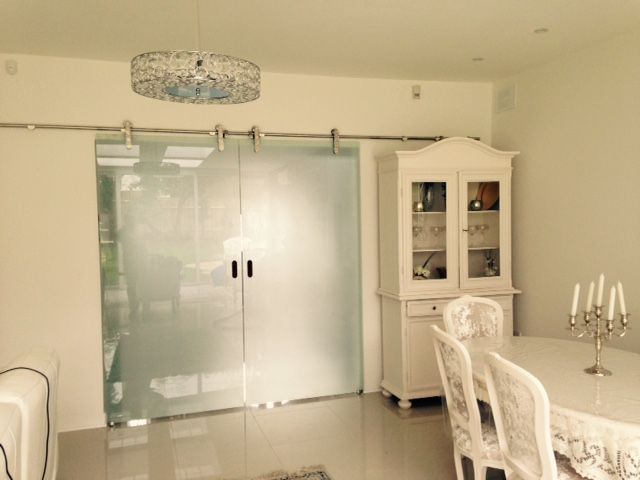 Underfloor Display Cabinet
One of our most popular 'standard' products at the moment is our hinged walk-on glass floor system which can be installed flush to your floor level, be safely walked on and used to store, display and access your wine stash. This wine-cellar trap door system is formed with two frameworks of which the external is fixed and the internal houses the structural glass panel which is raised and lowered with the assistance of gas-strut actuators.
Get in touch with us to discuss your glass display area requirements on 0114 243 9009 or email us sales@diometonline.co.uk