Staircases and Handrails- Nottingham Castle
---
Staircases and Handrails- Nottingham Castle
"Dio-Met have now completed a large architectural metalwork contract for main contractor G F Tomlinson at Nottingham Castle as part of a huge £30 million restoration project. Works included multiple stainless steel cave handrails, steel staircases and other ancillary metalworks…."
The work at Nottingham Castle was ultimately funded by the National Lottery Heritage Fund, Notthingham Castle Trust and the Local Council for this specialised restoration project. The castle is expected to attract over 400,000 visitors per year and celebrate 1,000 years of history in Nottingham.
Dio-Met have worked alongside main contractor G F Tomlinson to provide an extensive and varied commercial metalworks package including staircases, balustrades, gates, viewing platforms and LED lit cave handrails for the visitor centre and museum.
We are extremely proud to be part of this amazing transformation and this blog features just a small part of our work being the stainless steel cave access handrails and visitor centre steel staircases.
The cave handrails are a unique fabricated stainless-steel solution and result of various working prototypes and samples. Working alongside the electrical contractors, Dio-Met produced a stainless-steel handrail and post system complete with mid-rail that could accommodate the chunky wiring solution that was required to service the whole cave system.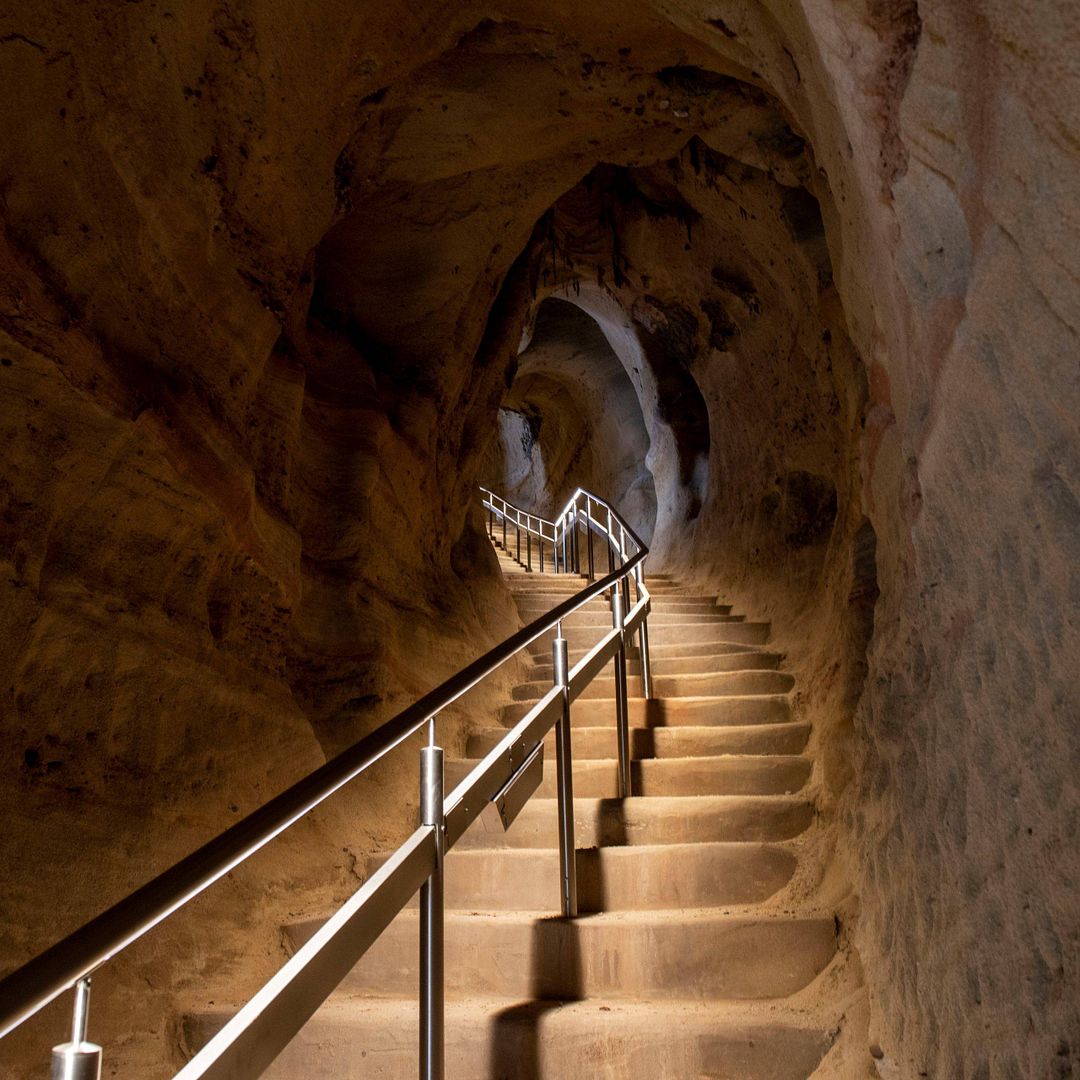 Bespoke fabricated metal staircases to access multiple levels of the visitor centre were all designed, manufactured and installed as per the below sample picture. The staircase design is a heavy duty metal construction, built to accommodate the large numbers of visitors that will walk the stairs per year. The handrail is capped with a rebated timber profile to provide a more comfortable access and egress solution.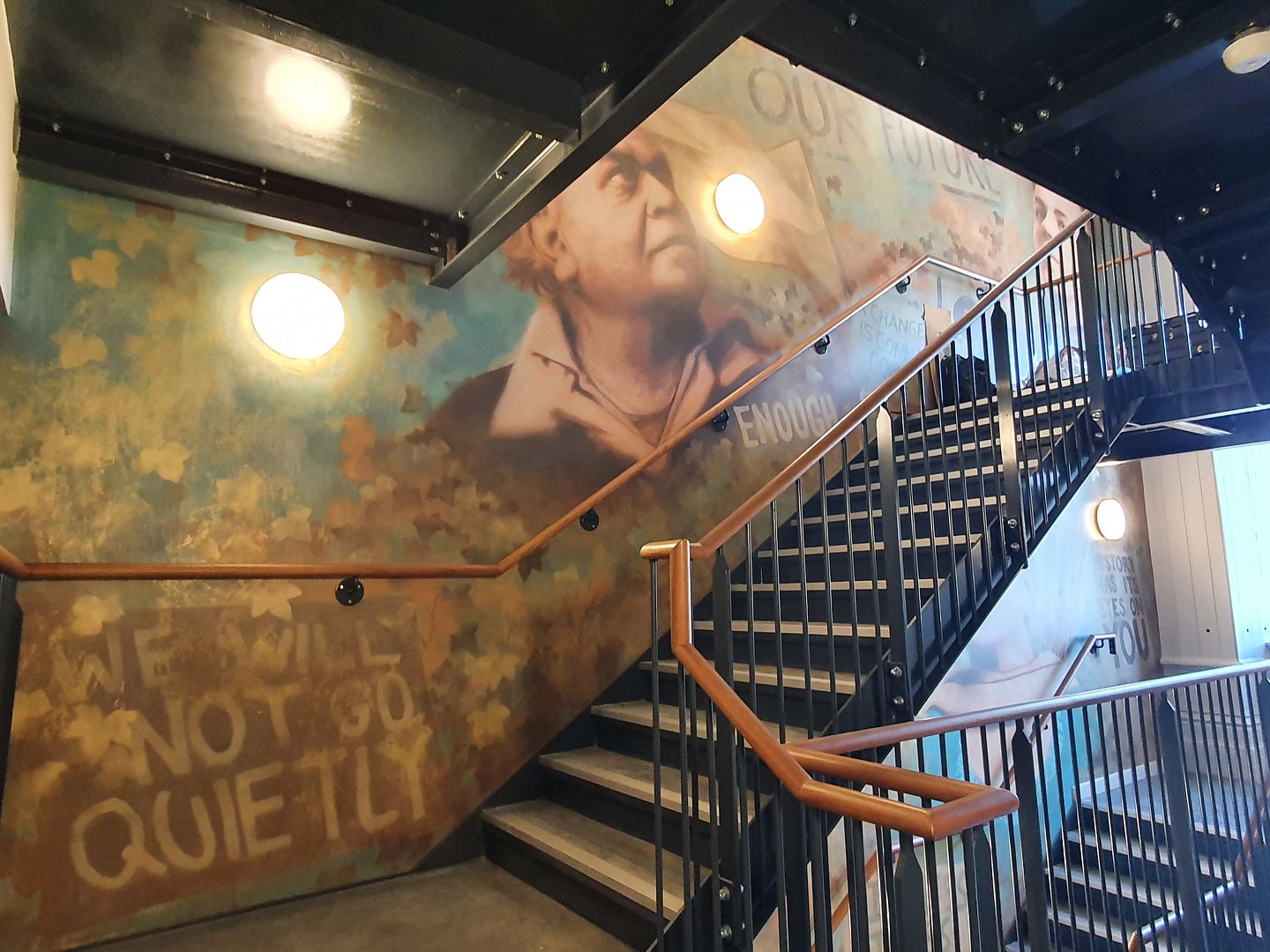 Get in contact with us on 0114 243 9009 or email us sales@diometonline.co.uk