Modern Glass Patio Fencing
---
Modern Glass Patio Fencing- Sheffield
"Our latest stainless steel balustrade installation features raised obscure glass privacy screens and a matching glass garden gate to finish off this stunning modern patio area in the Hackenthorpe area of Sheffield. Click for more info and pictures….."
Many clients require raised opaque glass screens as part of a new balustrade installation to provide privacy to neighbouring elevations, glass gates to secure patios for dogs or children and taller gates to passageways……..This example project has all three.
Our latest customer Jim was recommended to us and requested 'the full works' package to include site survey, design, manufacture and installation for his glass balustrade and gate requirements.
To fit with his modern garden design, Jim opted for our most popular glazed balustrade design; our stainless steel and glass balustrade system 1. This glass fencing system is extremely versatile and uses a range of modular fittings that can be adapted to create stunning systems with matching gates using some clever design-work.
Stainless steel and glass are building products that simply ooze contemporary aesthetics so when paired with modern rattan furniture and some green topiary or other lush plants, look absolutely stunning. There's a reason this is our most popular product……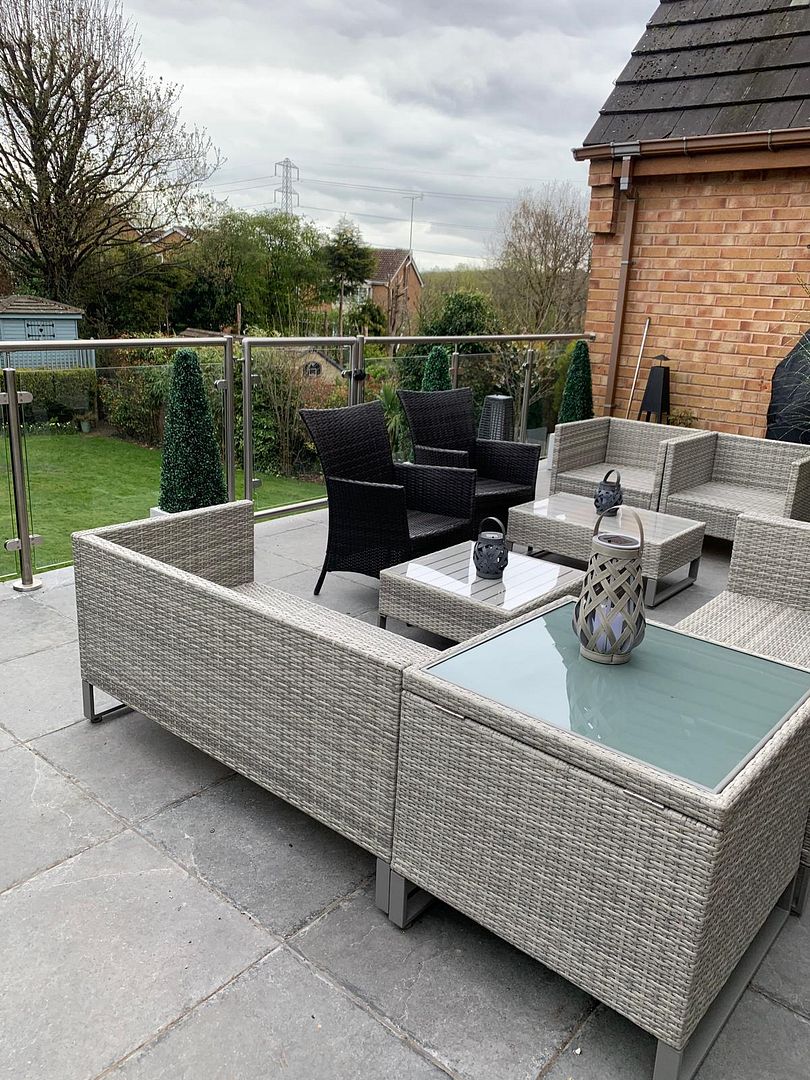 Glass Balustrade Privacy Screens
When installing a new glass patio balustrade it's a very common request to use a raised privacy screen circa 1.8metres high with frosted glass to provide privacy to (and from) neighbouring properties whilst still allowing light transfer to keep areas bright.
In order to be building regulation compliant (when guarding a fall in height over 600mm), it's usual practice to offset a handrail internally on the system to be maintained at the standard 1100mm height- as can be seen in this example, which flows through with the standard height clear glass barrier rail.
Tall glass privacy screens are also a common stipulation by building control for any works that are going through the planning application process.
Glass Balustrade Gates
Keeping dogs and children safe is often a key priority with a new balustrade system, especially at the top of steps or when guarding falls in height. Our glass balustrade gates are designed to match the whole system seamlessly and made lockable where required.
Our example for this project showcases a standard height glass gate to protect the steps down to the lower garden area and a taller lockable gate to prevent any unwanted visitors or children / dogs escaping down the garden passageway between houses.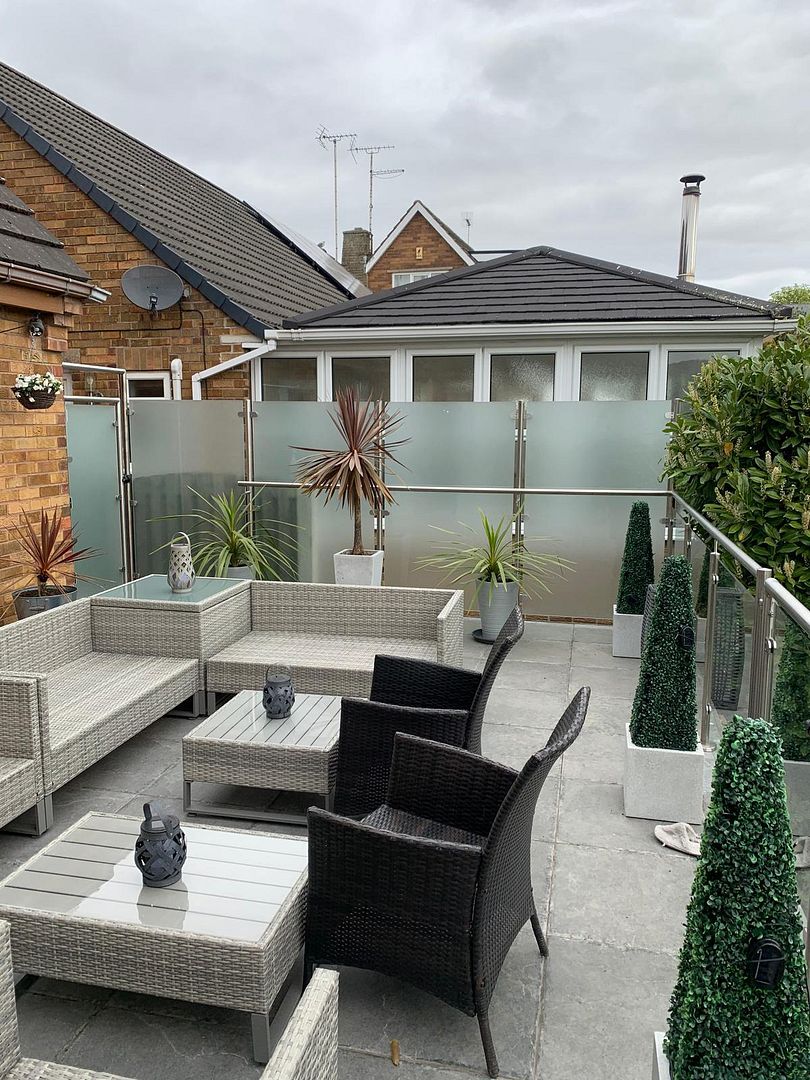 All our glass balustrades are manufactured in our Sheffield workshops and supplied for either DIY installation, or professionally installed by our own team (we never use subcontract installers) within a reasonable radius of Yorkshire. All steelwork and glazing materials are sourced from our local suppliers.
Get in touch with us to discuss your stainless steel and glass balustrade requirements on 0114 243 9009 or email us sales@diometonline.co.uk