Spiral Staircase Sheffield
---
Spiral Staircase / Fire Escape in Sheffield
"Our most recent project is a bespoke metal spiral staircase installed for a customer in Sheffield as part of a home renovation. Our client Claire has an upside-down house with her kitchen at first floor level, and wanted a spiral staircase to access the rear garden with ease….."
This bespoke steel spiral staircase was designed to fit within a specific space, largely between two sets of French doors in order that they were still able to open, and as not to encroach on the view our beyond them. In addition, one supporting upright post for the landing level was offset towards the neighbouring fence line, to again maximise the view from the living room.
Our customer Clare chose to have all the metalwork galvanized and powdercoated black, but to leave the treads galvanized only finish- this is common for longevity on regularly used staircases as any painted finish would gradually begin to show signs of wear and tear.
The spiral flows around a tubular central column to meet a large landing platform at the entrance to the kitchen door (currently a window!). Each infill panel is stepped to maintain gaps at less than 100mm and curved to suit the radius of the handrail.
With every steel staircase we make, spiral or otherwise, we always trial-build them in our workshop to ensure perfect fitment prior to dispatching for DIY assembly or indeed taking to site ourselves to install. This method is of course time consuming, but ensures total quality control and peace of mind.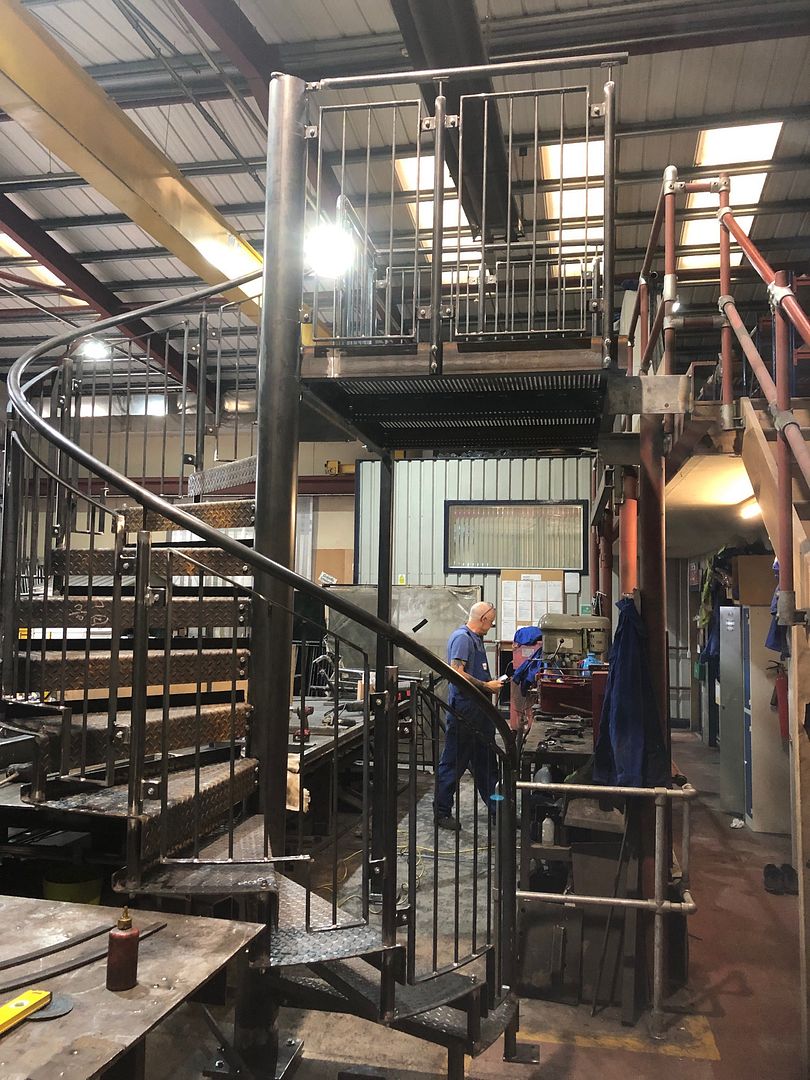 As with all of our fabricated steel products, this spiral steel staircase was fabricated right here in our Sheffield workshops using locally sourced materials. The project was fully surveyed and designed by our in-house technicians and installed by our own experienced fitting teams- sure you could probably buy an 'off the shelf' system imported from China, but the difference is chalk and cheese. #Keepitlocal
Get in touch with us to discuss your steel staircase requirements on 0114 243 9009 or email us sales@diometonline.co.uk