Handrails by DioMet
---
Handrails by Dio-Met
"Dio-Met design, supply, deliver and install various handrail systems all over the UK from single stair wallrails to complicated staircase handrails and balustrades for £ multi-million projects. Our handrails come in all shapes, sizes and designs!….."
Handrails are a 'bread-and-butter' product for us and can vary dramatically from one project to the next. We have a web shop for example that sells standard stock wallrails for staircases, door access handrails, stainless steel modular handrail components and key-clamp DIY handrail fittings but we also manufacture entirely bespoke handrail systems to client requirements.
We list below a few recent examples of our handrail projects:
Kettering Science Academy – Handrails and balustrades
The below handrails were designed, supplied and installed for main contractor Wilmott Dixon and comprise of heavy duty galvanized and powdercoated base steelwork – topped with a stainless steel brushed finish handrail secured on saddle stems.
All Seasons – Staircase with glass balustrade and stainless-steel handrails
Dio-Met supplied and installed a bespoke powdercoated steel staircase structure complete with frameless glass balustrade to the right-hand side- featuring an offset stainless steel tubular handrail. Matching wall fixing handrails were used to the left-hand side of the staircase.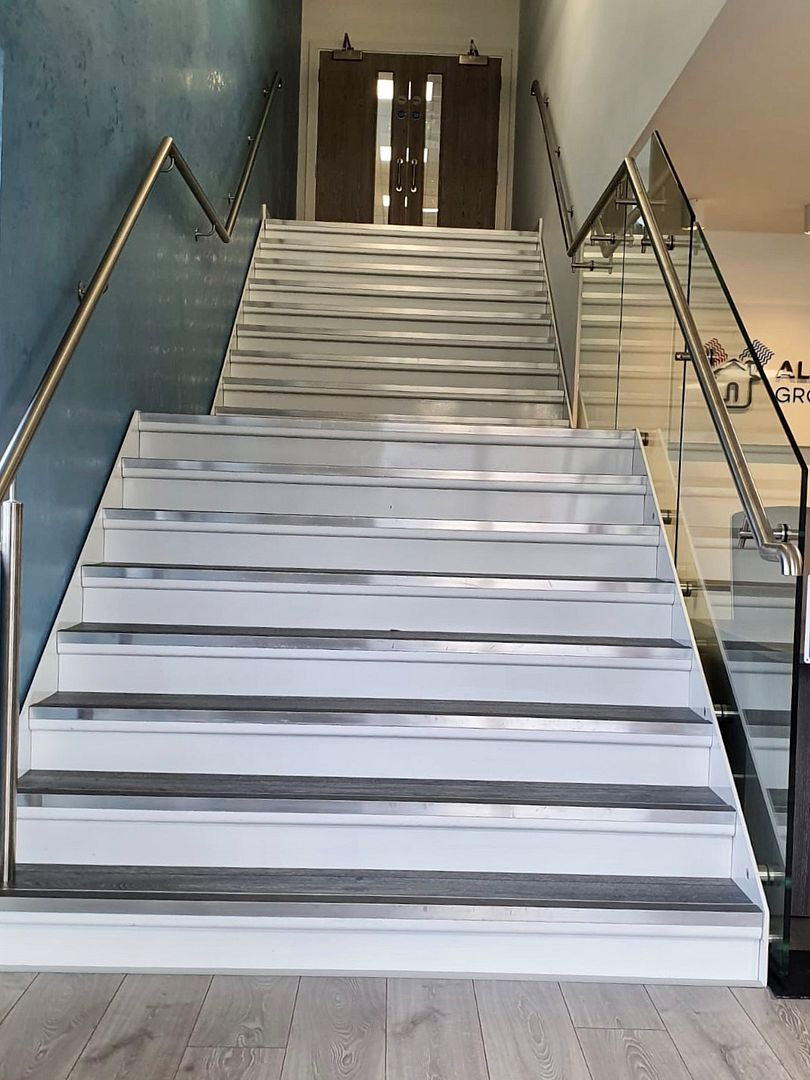 Private Customer – Framed glass balustrade with timber handrails
This balustrade project for a domestic house required the supply and installation of a powdercoated framed balustrade system with clear glass infills and iroko timber handrail- Our System 5. The handrail is profiled and is set on a steel ribbon rail to provide the structural integrity required to guard a fall in height over 600mm as per building regulations.
Nottingham Castle – LED Lit Cave Handrails
Working on behalf of main contractor G F Tomlinson, we supplied and installed various bespoke stainless steel handrails complete with trunking system to house the LED lighting electric cables.
On the same project, various other metalwork was installed including galvanized and powdercoated exterior access handrails to the steps adjacent to the castle as below.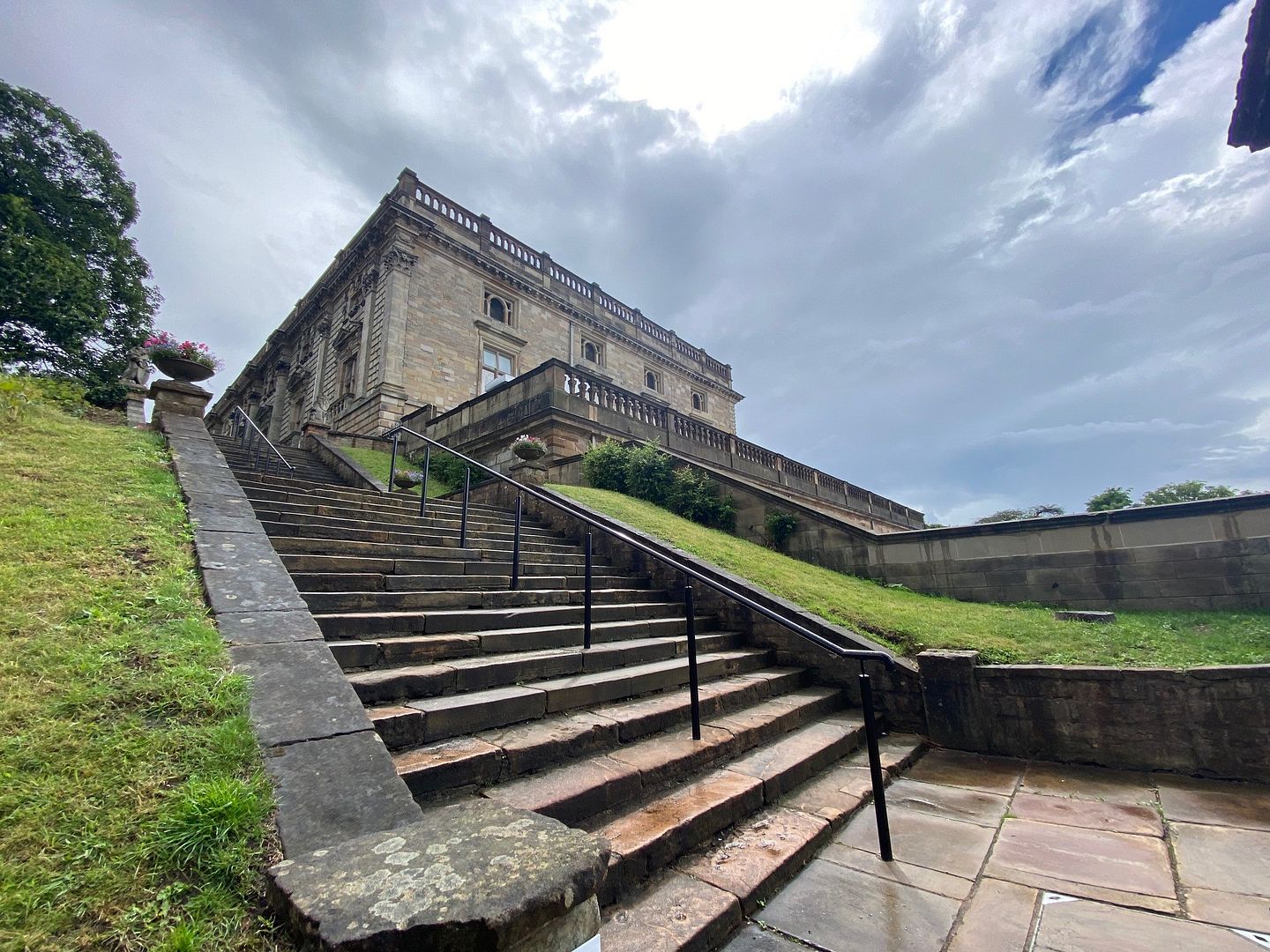 Private Customer – Glass patio balustrade with stair handrails
Our most popular balustrade system was supplied and installed to this brand new raised terrace in Sheffield. The glass balustrade used is our ever popular System 1 which features stainless steel uprights and tubular handrails with 10mm clear toughened glass infills.
The whole system was side mounted to brick walls along the terrace frontage and to the stairs allowing safe access into the lower garden area.
Get in contact with us to discuss your handrail or balustrade requirements on 0114 243 9009 or email us sales@diometonline.co.uk